Top Reasons To Pressure Wash Your Business' Exterior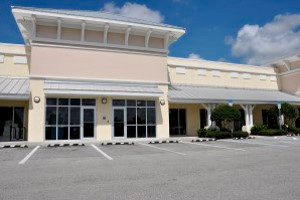 As a business owner, you want your business to thrive. You wish for more customers to come and visit your store or office. Increased foot traffic is good for the business since it can mean an increase in sales. Aside from giving the best products or services, a positive customer experience is a must to attain this goal. There are many ways to give customer satisfaction and one of these is to boost your business building's curb appeal. Keeping it beautiful and clean helps to encourage patrons to come in. As much as we keep our offices and stores clean on the inside, maintenance of the business exterior is as vital.
Why Commercial Pressure Washing Is Important
Many business owners do not realize the importance of pressure washing their buildings' exterior. Most of the time, they are satisfied with the routine of sweeping, wiping, and washing with a hose or a bucket.
Here are some of the amazing benefits of keeping the building facade clean through commercial pressure washing.
Attracts more customers - The first impression always matters. This is also true when it comes to business. How your building facade looks can help customers decide to either enter or turn away. Do you want to make a positive impression? Cleanliness is one way to do it. A filthy-looking building is a turn-off and will drive patrons away. On the other hand, a clean and fresh-looking facade invites new clients and keeps the old ones coming back.
Protects the property - Dirt and grime build-up are not only unsightly, but they can also lead to more serious problems and damage your properties. Vinyl surface may crack. Mold and moss can cause wooden finishes to rot. Cracks and holes can get bigger. With regular cleaning, these surfaces can be check regularly for early signs of damage. It can be fixed right away to avoid bigger and costly repairs in the future.
Promotes a healthier environment - Aside from damaging surfaces and leaving them ugly, mold and mildew can cause different health problems among customers and employees as well. Exposure to this may cause a stuffy nose, wheezing, or itchy eyes and skin. Dirt, soot, and dust may also cause the same irritation. For those with allergies or with asthma, reactions may be more intense. Keeping buildings clean can improve air quality inside and outside your store or office thus eliminating the problem.
Encourages safety - Business buildings' exterior is prone to different dirt and stains. Food spills, oil leaks, and water cannot be prevented on pavements and parking lots. Moss and molds can also cause surfaces to become slippery. These can cause accidents that can lead to injuries. With regular pressure washing, these problems can be solved, giving not just a blemish-free finish but a safe surrounding as well.
Creates a positive impression - A clean facade can also reflect a business owner's excellent management skills. This is through the fact that he or she gives value to the overall look and maintenance of the business premise. Spotless exteriors also uplift employees' moods, making them productive during work hours. Customers will be very glad to be served in a friendly, relaxed environment.
Commercial Cleaning Services To Avail
Schedule a power wash now and give your business exterior the make-over that it needs to attract more customers. But do take note that pressure washing is not a do-it-yourself job and should be done by professionals. If you are in need of commercial exterior cleaning services in Daphne. Alabama, Softwasherz is a name you can trust. With a highly-trained staff and years of experience in the business, we assure you that we don't just clean your property with care, we also disinfect them for your safety.
Here are power washing services Softwasherz can offer you to improve your business establishment's curb appeal.
Window Cleaning - Large display windows are essential to any store. But we should always make sure that they are free from streaks and dirt so that they can clearly display what you sell. From stores, restaurants, showrooms, and appliance centers clean windows serve as a teaser of what's inside and invite customers. Make your store brighter and avail of Softwasherz's soft washing service to take care of your windows' delicate surfaces.
Roof and Gutter Cleaning - Damage and dirt in roof and gutters can lead to dirty leaks not only on the home interior but also streaks on siding and display windows. Roof and gutter cleaning can be tiring. It is better to leave the job to the professionals. Improper cleaning methods can only lead to further damages. Does your roof need a pressure wash or a soft wash? The experts can handle the job with care while you wait for satisfying results.
Siding Cleaning - As a very visible part of a structure, siding can make or break the building facade. Depending on the materials the siding is made of, the cleaning process may vary. Delicate materials like vinyl can be damaged with pressure that is too strong when cleaning. Our team of professionals can handle the job and we can assure you of a clean finish. No dirt or streaks, scratches, and cracks.
Sidewalk and Parking Lot Cleaning - The dirty sidewalk and messy parking lot are a big no when it comes to business. Also, dirt in these areas can be carried inside your shop or office by customers that are coming in. Another problem is that molds and moss, spills and leaks on these surfaces can cause accidents like slip and fall that can lead to injuries.
Softwasherz can give your concrete sidewalk and parking lot a nice wash to eliminate stubborn dirt, stains, spills, algae, molds, and more.
In a business, power washing is an investment. Allotting a budget for regular exterior cleaning is a must as this is an effective way to keep your areas clean, increasing foot traffic leading to potential sales.
At Softwasherz, we can give you quality services at a reasonable costs. Feel free to contact us for more information.
If you are looking for pressure washing in Daphne, AL area home or commercial building, please call 251-263-5057 complete our online request form.