From Roof Cleaning To Power Washing – Only the Best in Magnolia Springs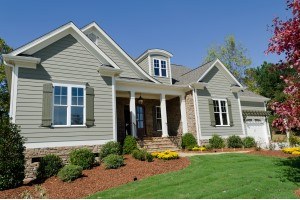 If you are looking for quick, fast, and affordable power washing service in Magnolia Springs, call SoftWasherz. We are specialists in soft washing for roof cleaning and power washing to clean concrete.
Most homes and commercial buildings in the Magnolia Springs area are coated with algae that gradually darkens the color of the roof and siding making it looked stained. The stains are caused by the byproduct of algae as it feeds on the shingles and other building materials of your home or commercial building.
We use soft washing to clean roofs, fences, siding, and other parts of the building because it's a safe and eco-friendly method. Whether you need power washing service to clean concrete or want to treat your roof gently with soft washing, our technicians are able and willing to help.
Soft Washing For Roof Cleaning & More
Soft washing does far more than power washing because it does more than just clean your roof or building in Magnolia Springs. The products used in the soft washing formula don't simply clean; they penetrate, sterilize, and completely remove the root of the issue.
Soft washing removes the roof stains at the root and does a good job at preventing them for some time.
The soft wash roof cleaning formula we use is friendly to the environment in Magnolia Springs, yet it still does an amazing job. In fact, the solution is often used before power washing to clean rust stains and grease stains.
Call us today to schedule a soft washing demonstration, our power washing company would be happy to let you see how it works.
If you are looking for a professional power washing company in the Magnolia Springs, AL area, please call 251-263-5057 complete our online request form.