Parking Lot Striping Professionals To Create Inviting Parking Areas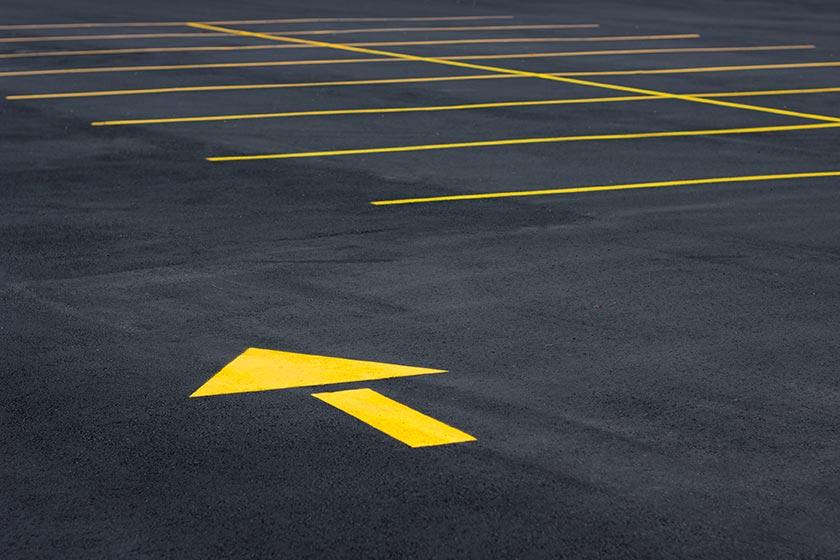 Customers will notice your parking lot as one of the first characteristics of your Daphne business, and if it is freshly striped and properly maintained, it can give the message to your customers that your company values attention to detail. A well-marked parking lot helps to safely direct traffic around your property, and SoftWasherz is the Daphne power washing company you can rely on for all of your parking lot striping needs. Are you looking for a professional Daphne power washing company to help with your parking lot striping needs? If so, give our team of skilled professionals a call today and let us show you the kind of quality results that have helped make us the most trusted name in parking lot striping and parking garage cleaning the area has to offer.
Any commercial facility can benefit from effective parking lot striping in a variety of ways. Effective parking lot striping may help you maximize space in your parking lot, increase traffic efficiency, and mark any portions of your parking lot for people with special requirements or areas you want to keep clear of automobiles, in addition, to properly directing vehicles and pedestrian traffic flow. If you have any questions about our parking lot striping services, or if you'd like to schedule an appointment for a consultation, give us a call today. Our team of experts is always standing by and would be happy to assist you in any way we can.
Maximize Traffic Efficiency With Parking Lot Striping
Customers and staff alike want to be able to enter, park, and depart a parking lot as fast and safely as possible, and efficient parking lot striping may help. You can simply regulate traffic flow in your parking lot, mark special parking spots for individuals who require them and establish safe crossing zones for any pedestrians heading into your business with proper parking lot striping. Give our experienced professionals a call now to see what a great parking lot striping arrangement can accomplish for your commercial property.
Parking Garage Cleaning In Daphne
Over time, oil, dirt, and other contaminants can build up in your property's parking garage, creating both health and safety hazards in addition to damaging your concrete. If your parking garage is looking a bit worn lately and presenting a bad image for your business, give our team of skilled power washing pros a call today and let us provide you with the parking garage cleaning services you need to resolve the issue.
If you are looking for a parking lot striping company in the Daphne, AL area, please call 251-263-5057 complete our online request form.