Parking Garage Cleaning Services in Daphne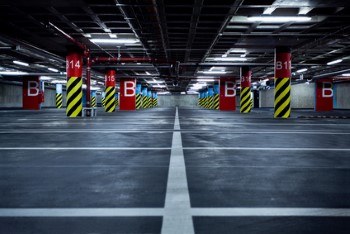 Parking garage cleaning should not be confused with sweeping, although both are important for the upkeep and maintenance of your parking garage. Hiring a company for power washing in Daphne provides you with a deeper level of clean.
There are a number of reasons that this is important. For one thing, your parking area is often the first impression someone has of your business; you could be losing revenue and customers because of a dirty lot without even realizing it! Parking garage cleaning entails things such as treating oil stains and thoroughly cleaning handrails. If you want to make your parking lot look as good as new again, this is an important step to take.
What is Parking Garage Cleaning and How Does it Help?
Using professional pressure washing to get a parking garage cleaning done will help a great deal with the look of your lot. There are a few things you'll probably want to know such as:
This can also help make your lot safer. The last thing that you want is for someone to slip and fall on oil or debris and end up injuring themselves. Aside from wanting to create a safe place for your customers, it's also about avoiding being liable for injuries or damage.
Sweeping is great in between deep cleans, but they're not enough to be considered thorough maintenance for your parking lot. Get on a maintenance schedule that covers both.
Taking care of proper cleaning helps more than you realize with keeping up or improving the property value. Your commercial property is still an investment itself, so you want to be able to retain the maximum value. Even if you are a renter, it is important to be able to get your deposit back by keeping up with the expected maintenance.
To find out more and to schedule parking garage cleaning from industry experts, call our crew at Softwasherz.
If you are looking for commercial parking garage cleaning services for your Daphne, AL area home or commercial business, please call 251-263-5057 complete our online request form.