High-quality Daphne Soft Washing Experts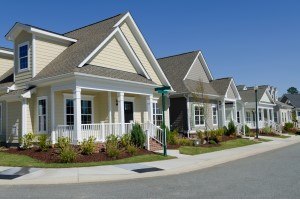 SoftWasherz is a reliable company that offers the best power washing in Daphne. There is no better way to improve the look of the outside of your home than by using this method of cleaning.
However, what matters most is that the work is carried out by a team of trained and experienced professionals who are dedicated to providing superior results. The good news is that we are that team and our pressure washing company is that committed to ensuring that each customers are 100% satisfied.
Power Washing for Your Daphne Home
For some jobs, you need a thorough clean that only pressure washing can provide for your Daphne home. Of course, that's not all it does; some other benefits of power washing include:
This is a great way to increase your property value. Did you know that you can up the asking price of your home when listing it on the market, by getting it pressure washed?
Obviously, this improves the overall look of your home. Enhance the curb appeal and feel better about the way your Home Sweet Home looks.
Getting the exterior clean is important for ridding the outside of your home of contaminants. This is especially important if anyone in your household suffers from allergies, asthma or other respiratory-related health issues. Dirt, dust, and other irritants can linger on your exterior and make their way inside your home.
Importance of Soft Washing in Daphne
When it comes to other types of jobs, only soft washing will do. Yet many homeowners don't even realize there's a difference or why it is so important. As the name implies, soft washing is gentler, making it ideal for areas like your roof. The lower pressure reduces the risk of damage or water penetration.
Don't worry, that doesn't mean your home will be less clean. Soft washing using cleaning agents that still ensure the work is effective. When it comes to your Daphne power washing team, all you have to do is give us a call.
Our Recent Daphne Cleaning Projects
If you are looking for a professional power washing company in the Daphne, AL area, please call 251-263-5057 complete our online request form.