From Roof Cleaning to Power Washing – Only the Best in Montrose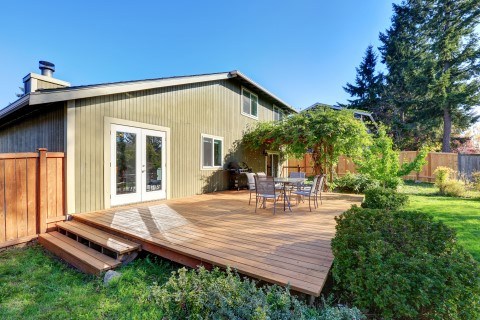 If you need help cleaning the exterior of your home or business in Montrose, call our roof cleaning and power washing pros at SoftWasherz. We would love to provide a free estimate for any of our power washing services.
Mother nature sure throws a lot of grime at us here in Montrose. The combination of the humidity and the heat of the sun can really build it up on outdoor surfaces. Before you know it, the siding of the house, the roof, and all the commercial buildings in the area get darkened by grime and algae.
Let our power washing company or roof cleaning experts remove all that grime and algae for you with our soft washing service. Our Montrose exterior cleaning services are very effective at renewing the paint finish to a bright, beautiful color again. Plus, we know just how to clean dirty concrete and remove rust stains.
Call for a free estimate today
Exceptional exterior cleaning services
Local soft washing specialists
Advanced Soft Washing For Roof Cleaning & Exterior Cleaning
A roof may seem super strong but it is vulnerable to algae, debris, and grime. These destructive natural elements need to be cleaned off the roof regularly. Whether it's a couple of times per year of more regularly, our soft wash roof cleaning service can protect your Montrose roof from damage.
The water-based cleaning solution we use during exterior cleaning is formulated with an algaecide sanitizer. It works very well to remove and prevent algae, mildew, mold, and bacteria on your roof, fence, and siding.
Let us tell you more about our soft washing method of exterior cleaning for your Montrose home or commercial building today. We would also be happy to give you a free demonstration.
If you are looking for a professional power washing company in the Montrose, AL area, please call 251-263-5057 complete our online request form.