Are You Looking For A Power Washing Company in Loxley, AL?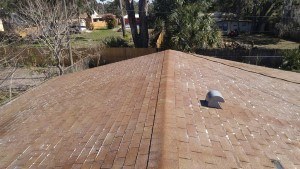 If you are searching for a professional power washing company for your Loxley home or business, SoftWasherz would be honored to provide service.
We are experienced power washing and soft washing specialists who clean roofs, siding, awnings, concrete, windows, fences, decks, and more.
Our team is customer service oriented and always willing to take on your big or small jobs.
Free estimates
Large or small jobs
Complete line of power washing services
Soft Wash Roof Cleaning
Soft washing can be performed on a wide variety of surfaces where algae and bacteria grow, which are common on the roof, fences, and other areas located in the shade. The same bacterium that creates the black streaks on roofs can also grow on:
Concrete
Brick
Tile
Wood
Vinyl Siding
Aluminum
And more...
Our Loxley soft wash roof cleaning service is the best method to remove and prevent those destructive black algae roof stains. It's also very effective at treating moss and mildew on the roof.
If you're trying to find a method to eliminate what's growing on the surface of your roof, building, deck, or fence, break the cycle of bothersome power washing and let our Loxley power washing experts use a soft washing method that can remove the issue 100%.
If you are looking for a professional power washing company in the Loxley, AL area, please call 251-263-5057 complete our online request form.