Rust Removal Services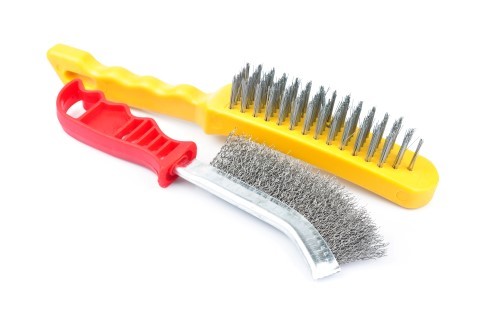 If red rust stains are plaguing your home or commercial building in the Daphne, AL area, call our pros at SoftWasherz for rust removal services. We use a safe and effective rust removal process that won't damage the material we are cleaning.
You can count on our power washing professionals to clean all types of surfaces including the siding, roof, metal awnings, and concrete surfaces. Let us get rid of all the rust stains that plaque your property so it looks sharp and is protected from corrosion.
Fast & effective service
Safe strain cleaning methods
Concrete rust stain removal
Metal rust removal
Rust Removal To Protect Your Metal Siding, Awnings & Other Metal Surfaces
Rust is highly destructive to metal siding, awnings, railings, and other metal components of your house. Eventually, it will corrode the metal to the point of no return. Even aluminum or stainless steel will have metal screws, hangars, and clips that can get corroded with rust.
Keeping the metal clean will help to protect the value of your property. Let us protect the metal from corrosion with regular power washing and rust removal service.
Our Recent Rust Removal Projects
If you are looking for Rust Removal services in the Daphne, AL area, please call 251-263-5057 complete our online request form.