Summerdale Soft Washers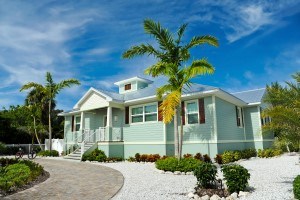 If your home in the Summerdale, AL, is looking decidedly more dirty than you'd like it to, then you're in luck. After all, you can always call on the area's experienced soft-washing profesionals at SoftWashers, and our dependable, professional team can get your home looking clean and new in no time.
With our soft-washing services, we can guarantee that you'll enjoy a beautiful, clean home from top to bottom. After all, we offer roof and exterior home cleaning services. So, if you're looking to get your entire Summerdale home looking great, then give us a call today.
Roof Cleaning Services in Summerdale
Over time, as your roof becomes dirtied up from the elements and age, your Summerdale home will lose much of its beauty and curb appeal. Worse still, your roof's health and longevity could suffer, resulting in costly repair and even replacement services that you could have to take on not too far down the road.
If you want to avoid the eyesore, the headache, and the expense that could come with a dirty roof, then give our soft-washing experts a call for a professional roof cleaning. We will get your roof cleaned up, helping it to look its best and enjoy its healthiest and longest lifespan.
Your Dependable Exterior Home Cleaners
Are you thinking of selling your Summerdale home at any point down the line? Then you'll need to be sure that your home looks clean and beautiful. After all, a clean and beautiful home will help you to command the highest price for your home while also bolstering your curb appeal -- a feature which can help you to attract potential buyers.
To get your home looking its cleanest and most beautiful, give the soft-washing experts at SoftWasherz a call for an exterior home cleaning. With an exterior home cleaning, we can get your home looking its best in little time at all, helping to get it looking great and making it ready for the market.
Soft-Washing Services in the Summerdale Area
When you want your Summerdale home's roof or entire exterior half cleaned, you'll want to be sure you'll get that cleaning without causing any damage to your home. And for that purpose, you can't go wrong with a professional soft washing, which uses a low-pressure cleaning method, as its name indicates.
If you're looking to get professional soft-washing services for your Summerdale home, then give the area's experienced soft-washing experts at SoftWasherz a call. We have the experience and the dedication to quality to provide high-quality, low-pressure cleaning services for your home.
If you are looking for a professional power washing company in the Summerdale, AL area, please call 251-263-5057 complete our online request form.