Power Washing You Can Rely On In Stapleton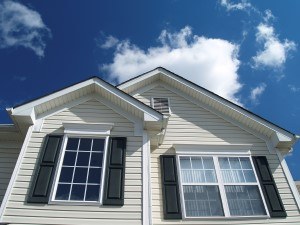 Contacting SoftWasherz for power washing in Stapleton is the perfect way to get the high-quality work that you want and deserve for your outdoor spaces and exteriors. We're the most trusted resource in the area for exterior cleaning, offering a wide variety of services.
We've worked hard to earn and maintain the impeccable reputation that we have in the Stapleton area as a trusted source for power washing. We're committed to providing you with a comprehensive range of both residential and commercial cleaning services, so no part of your property has to go uncleaned. Let's work together to help you keep your home looking its best with power washing excellence from SoftWasherz.
Trust The Soft Washing Experts Of Stapleton
The power washing experts of SoftWasherz are also the soft washing authorities of the Stapleton area. We stay up to date on the latest soft washing developments in the industry and bring the highest level of professionalism to each job we take on to provide the best results possible.
Soft washing is ideal for shingled roofs, loose siding, or any situation where high PSI pressure washing might cause harm, or force water into at-risk spaces. When it comes to exterior cleaning, our soft washing team knows that one size does not fit all when it comes to exterior cleaning. Certain materials and surfaces require special treatment, like soft washing, and we've got the specialized equipment, experience, and determination to successfully complete every unique soft washing and roof cleaning project, with amazing results. You can trust our courteous professionals to treat your property with tender loving care and respond efficiently and effectively to whatever attack nature unleashes on your home or business property.
Effective Roof Cleaning For Your Stapleton Home
Roof cleaning is a tricky and often dangerous task to take on yourself, meaning it's best left to power washing pros at SoftWasherz. Too much pressure from a machine will send shingles flying like leaves in a hurricane. Even shingle manufacturers recommend low-pressure bleach or detergent-assisted washing as the preferred method for cleaning shingle roofs without the risk of damage.
Each and every roof presents its own unique roof cleaning problems and challenges. The size, shape, or composition of your roof dictates the proper methods and techniques for superior results. Here at SoftWasherz, we have the tools and experience to guarantee no damage, optimum results with soft washing roof cleaning for your Stapleton home. Our process uses specialized low-pressure sprayers to apply biodegradable, water-based cleaning solutions formulated specifically for your type of roof. You can depend on our experienced roof cleaning team to take great care of your roof, no matter how dirty it might be. And, when you add our concrete cleaning service, you'll have a complete package that greatly enhances your property's curb appeal. Call our Stapleton team today to learn more about power washing and roof cleaning from the experts at SoftWasherz.
If you are looking for a professional power washing company in the Stapleton, AL area, please call 251-263-5057 complete our online request form.