Expert Pressure Washing Company In Lillian, AL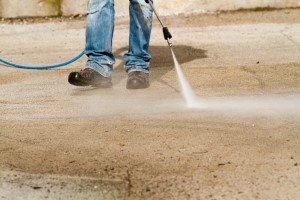 Contact SoftWasherz now if you need a professional for power washing, roof cleaning, or soft washing for your Lillian, AL home or business.
In Lillian, our local power washing business provides a variety of services to help you remove stains and dirt from a variety of surfaces. If you need assistance for a one-time cleaning or on a regular basis, we would be delighted to provide our power washing services.
Our Exterior Power Washing Is The Best In Lillian
Pressure washing is the best way to assure that your home is always looking its finest. Our staff is trained to clean your home's windows, gutters, brick, siding, pool decks, and concrete. We can also pressure wash your house's siding or pressure wash all of the outside surfaces.
The Benefits of Power Washing Your Home's Exterior Surfaces in Lillian Al
Power washing may be just what you need to keep the look of your home fresh and appealing to passersby. Our team can safely clean the exterior of your home. We provide expert pressure-washing solutions, so you can easily refresh or maintain the appeal of your property.
Why Choose Pressure Washing Pros to Perform Exterior Cleaning in Lillian?
We use only cutting-edge equipment to perform our exterior cleaning services. Our exterior washing services are guaranteed to produce the best results possible. Our crew is trained to provide you with superior results. We are committed to giving you the best job possible every time.
Softwasherz is ready to help you with the power washing needs of your Lillian home. Our trained team can protect your home's exterior by cleaning it thoroughly and our pressure washing services are environmentally friendly for a shiny looking surface that is safe for you and your family.
Providing Dependable & Effective Roof Cleaning Services in Lillian
Roof cleaning is necessary, but it can be a time-consuming and sometimes hazardous chore. You can rely on our soft wash roof cleaning service whenever you need assistance. Soft washing won't harm your shingles or create issues with your flat roof. SoftWasherz can handle all of your roof cleaning requirements in Lillian, whether commercial or residential so give us a call for a free estimate today.
If you are looking for a professional power washing company in the Lillian, AL area, please call 251-263-5057 complete our online request form.