Your Gulfport Soft Washing Experts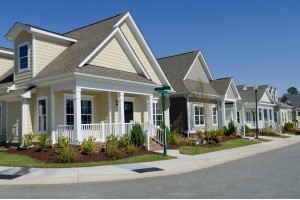 As the summer months wind to a close, you might observe that your Gulfport home is looking a little less than its best. And if that's so, you need to call the Gulfport, MS, soft washing professionals at SoftWasherz today. We can get your home cleaned from top to bottom -- literally, thanks to our roof and exterior soft wash cleaning services.
Careful Roof Cleaning Services for Your Gulfport Home
Being exposed to the sun and other harsh elements at all times, your roof is bound to start looking pretty bad over time. Worse than that, your roof will become exposed to leaks and other damages as it wears down in this way. To get your roof looking and functioning its best once more, call your Gulfport, MS, soft washing pros for a thorough soft wash roof cleaning.
Get Your Gulfport Home Looking New with an Exterior Cleaning
When the exterior portion of your Gulfport home starts to display stains, discolorations, end even algae growths, you could experience a significant dip in your home's value and curb appeal. To regain those qualities in no time, call us for a quick yet thorough exterior home soft washing today.
If you are looking for a professional power washing company in the GulfPort, MS area, please call 251-263-5057 complete our online request form.