Soft Washing Services for Your Home in Biloxi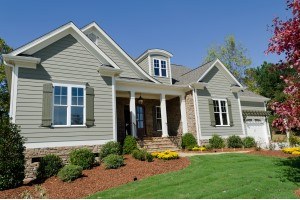 As the summer winds to a close, you might take stock of the mess that the summer rains and heat have caused to your Biloxi, MS, home. Should that mess be significant, you don't have to despair. Instead, you can simply call Biloxi's soft washing professionals at SoftWasherz. Whether you need a roof cleaning or a whole home cleaning, you can count on our experienced team to get the work done efficiently and thoroughly.
Soft Washing to Clean Your Roof without Causing Any Damage
After enduring months of summer sun, rain, and humidity, your Biloxi roof can begin to look decidedly worse for wear -- an issue which can lower your property value and your roof's lifespan. To get your roof looking great and regain those two qualities, call for a soft wash roof cleaning today. Without causing any damage to your roof, a soft washing will get it looking like brand new.
Increase Your Biloxi Home's Curb Appeal with an Exterior Soft Washing
If you're getting your home ready to be sold, you need to do whatever you can to increase its curb appeal. And one of the fastest and most overall effective ways to do that is with a whole-home exterior cleaning. A soft wash exterior cleaning by the Biloxi pros at SoftWasherz will get your home looking great in no time, helping you to get that home sold ASAP when it goes on the market.
If you are looking for a professional power washing company in the Biloxi, MS area, please call 251-263-5057 complete our online request form.