Your Bay Minette Soft-Washing Company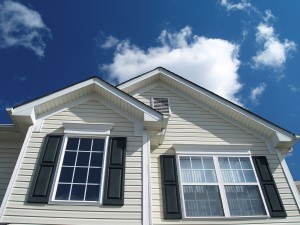 When time and the weather have rendered the exterior half of your Bay Minette home an unsightly mess, you'll want to get on the phone and call up your local soft-washing pros at SoftWasherz. We have the experience and the know-how to get your home looking clean and beautiful once more in no time flat, no matter what condition it is in.
Whether your home's roof is the dirty section or the whole exterior of your home is, you can depend on your Bay Minette soft-washing experts to get the place looking beautiful and new once more. Call us today to enjoy our high-quality roof and exterior home cleaning services today.
Roof Cleaning Services to Get Your Bay Minette Home Looking Great
The roof of your home is something of a crown adorning your most important and hardest-earned achievement: owning a home. So, you'll want your roof to be beautiful so that you can show off this most impressive of achiements to the fullest. Unfortunately, you'll fight a constant battle against the elements to keep your roof looking its best.
Fortunately, though, when Mother Nature has stripped your Bay Minette home of its crown (or at least that crown of its beauty), you can always give your local soft-washing experts a call. With a roof cleaning, we'll get your home's roof looking beautiful once more, helping to it best show off the most impressive achievement you've made: home ownership.
Exterior Soft-Washing Services You'll Love
Of course, who cares how clean the roof is if your home's exterior as a whole is nothing to look at? But unfortunately, just like your roof, your entire home remains in constant exposure to the elements. And over time, this exposure can reduce the look of your home to a dirty eyesore that will damage its look, its value, and its curb appeal.
If you want to regain those important qualities, then get an exterior soft washing when your home begins to look dirty and unsightly. For a quick and thorough exterior home cleaning, don't hesitate to call your Bay Minette soft-washing pros at SoftWasherz when you need them.
Soft Washing: Better Cleaning with None of the Damage
While a pressure washing may be good for removing stubborn stains from your sturdier installations such as brick and concrete, you might find it to be a bit too strong for your more delicate installations. For instance, your roof and your siding might just wind up being torn to pieces if you try to pressure wash them.
So, you'll want to opt for a soft washing when it comes to those installations. With a soft washing, your roof and siding can look as good as new without suffering any damages. For high-quality soft-washing services in the Bay Minette, Al, area, don't hesiate to call the local professionals at SoftWasherz.
If you are looking for a professional power washing company in the Bay Minette, AL area, please call 251-263-5057 complete our online request form.