Pressure Washing Of The Montrose Post Office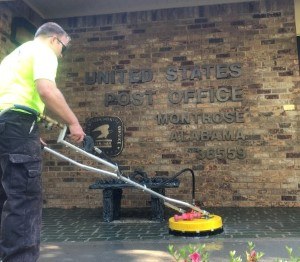 The United States Post Office located in Montrose, Alabama was disgustingly infected with algae and organic stains. This was not only causing an eye sore to the community but was also causing a safety hazard for all who traversed the area, especially when wet. We cleaned the commercial building, windows, and the concrete with our professional methods.
Montrose Post Office Pressure Washing Gallery
If you are looking for commercial pressure washing contractor, then please call 251-263-5057 or complete our online request form.