Basic Guide In Roof Cleaning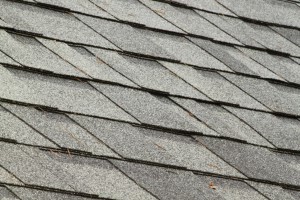 The roof covers homes and commercial buildings. Since it protects you and your property from a lot of outdoor elements, it is always exposed to a lot of dirt, germs, and pollution. It is also a visible part of a building facade that can either boost or decrease its curb appeal.
That is why roof cleaning should always take a slot on your home or commercial building's regular cleaning schedule.
The Benefits Of Roof Cleaning
Roof cleaning is an investment. It may cost you a few bucks for now but it comes with a lot of benefits.
It improves curb appeal - Anyone will surely agree that they prefer and admire a clean building more than those dingy and dilapidated ones. With regular cleaning, your roof will always have that blemish-free look that will definitely make it stand out among other buildings in your neighborhood or commercial area. A clean roof increases property value that can be your advantage if you are planning to resell.
It saves you from costly repairs - Aside from the aesthetic value, regular cleaning keeps roofs in an overall good condition and for a longer period of time. When left unmanaged and unmaintained for a long period of time, moss and algae may grow on the roof surface that is not only unsightly but can also contribute to wear and tear. The regular cleaning lets you check the surface for damages from snowstorms, strong winds, heavy rains, or UV rays from the sun and allows you to do early repairs.
It helps to protect the entire property - Damages in the roof can cause water and moisture to get inside your homes and buildings. This can lead to greater problems like algae formation and wood rotting. Dripping water inside is not only unsightly and inconvenient, but it can also ruin interiors. Regular cleaning helps to make your roof lasts longer.
Roof Cleaning Tips
As you plan your roof cleaning schedule, do take note of the following points to remember.
Set the cleaning on a dry and cold or cloudy day. This allows you to maximize the effect of your cleaning solution. Also, washing during hot, sunny days as the surface dries fast, even if you are just halfway through the cleaning process. Roof materials, especially metal panels can get hot and you may hurt yourself. On the other hand, avoid cleaning on rainy days as it may increase the chances of slip and fall.
Trim tree branches that cover the roof. This can make cleaning easier since twigs and leaves will not get in your roof throughout the cleaning process. Also, shaded areas encourage mold and algae growth that contributes to the roof's unsightly appearance.
Sweep off leaves, twigs, dust, and other debris in your roof for easier cleaning.
Protect plants and outdoor furniture before cleaning. You can remove them from the work area. If it is not possible, cover them with plastic sheets.
Check loose flashings and shingles before cleaning. Fix them if necessary. Cleaning without doing repairs will just lead to greater damage, causing more problems.
Always observe safety precautions when cleaning roofs. If using a ladder, always propped it in a solid base. Be sure that it is strong enough to carry your weight and every part is intact.
Wear proper personal protective equipment like a face mask, eye goggles, and gloves. Use proper shoes that can protect your feet and will prevent you from slip or fall.
Never use damaging cleaning tools like wool scrubbers rough sandpapers as they can damage roof surfaces. Avoid cleaning solutions with harsh chemicals. Read product labels and be sure that they will not cause problems. Not all roofing materials are the same and the cleaning process will vary.

Opt For Professional Roof Cleaning Service

It is indeed important to set a schedule for roof cleaning given the benefits that we can get from it. However, it can be a very challenging task. But always remember that pressure washing is not a do-it-yourself job. That is why it is advised to hire a professional roof cleaning service to do the task. Here are some reasons why:
The cleaning process is safer - Roofs, especially when dirty can be very slimy and slippery, especially when wet. Climbing ladders can also be very risky at times. When you hire a professional roof cleaning company, they have the proper safety equipment and tools to get the job done safely and with ease. They also have the proper training in using power washers and familiar with the know-how of the whole cleaning process.
Cleaning done by the experts prevents further damages - Professional pressure washing companies have the right equipment. They can clean even those hard-to-reach areas that you may not be able to reach when you do the cleaning by yourself. Uncleaned surfaces encourage the accumulation of grime, mold, and algae. They can also inspect surfaces and suggests repairs if needed before cleaning.
It saves time - You may plan to do DIY roof cleaning during your vacation or holiday breaks. However, without the proper tools and equipment, cleaning will definitely take up a lot of your time. With professional roof cleaning, they can do the job in a short time with better results. That can give you a lot of time to relax and bond with your family.
The professional understands every roofing material - Not all roofs are the same. That is why they need different approaches to cleaning. Although roofs can withstand strong winds and harsh climates, it doesn't mean that they can always survive strong pressures in cleaning. Softwasherz in Daphne, Alabama offers a soft washing technique to clean your roof with care and without pressure. We use a mild, environment-friendly cleaning solution to remove dirt, moss, mold, and algae to leave every surface clean and without any ugly traces.
To pressure wash or not? Our team of experts can assess every surface so that it will be given the right roof cleaning method that it needs.
Free yourself from stress and leave the job to us because that is what we love doing!
Contact us now for more information.
If you are looking for roof cleaning services in Daphne, AL area home or commercial building, please call 251-263-5057 complete our online request form.